Big Taste & FINNEAS produces this latest track, released on the 2nd of March 2021. The track is written by Big Taste & FINNEAS & Ashe. The key of the track is D major.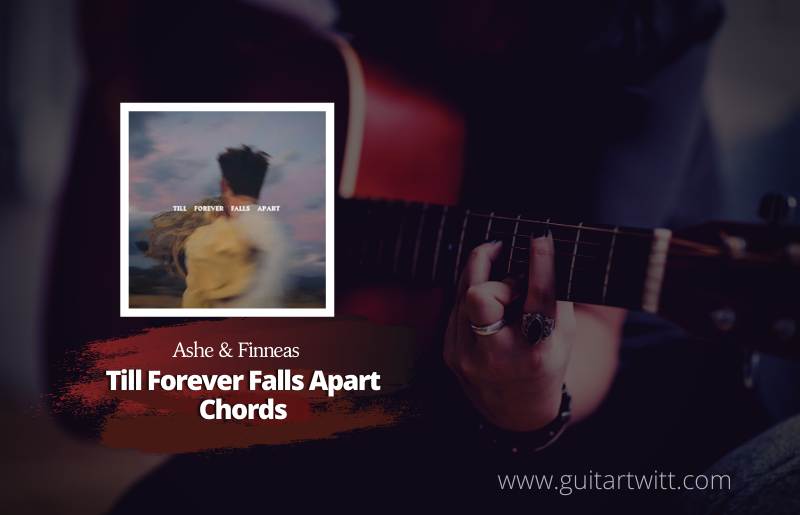 Chords Info
Tuning: Standard(EADGBE)
Key: D
Chords: D, D/F#, Dmaj7, Em7, G, Gm A, A7, Bm,
Suggested Strumming: DU DU DU DU
D= Down Stroke, U = Upstroke, N.C= No Chord *= Single Strum.
Guitar
Ukulele
D – xx0232
D/F# – 254232
Dmaj7 – xx0222
Em7 – 020000
G – 320003
Gm – 355333
A – x02220
A7 – x02020
Bm – x24432
D – 2220
D/F# – 2220
Dmaj7 – 2224
Em7 – 0202
G – 0232
Gm – 0231
A – 2100
A7 – 0100
Bm – 4222
[Intro]



Dmaj7

 

Em7




Dmaj7

 

Em7


 
 
[Verse 1]



Dmaj7

      

G




Out on our own


Dmaj7

                            

G




Dreamin' in a world that we both know


     

Dmaj7

         

G




It's out of our control


    

Dmaj7

                            

G




But if shit hits the fan, we're not alone


 
 
[Pre-Chorus]

       

Dmaj7

  

A

   

Bm

 

A

       

G




'Cause you've got me and you know


     

Dmaj7

 

A

   

Bm

  

A

     

G




That I've  got you and I know


 
 
[Chorus]



Dmaj7

                        

Dmaj7

* 

A

*


If the tide takes California


G

                            

G

* 

D/F#

*


I'm so glad I got to know ya


Em7

                               

Em7

*


And if the sky falls from Heaven above


 

G

*   

A

                        

A7




Oh, I know I had the best time fallin' into love


Dmaj7

                            

Dmaj7

*  

A

*


We've been livin' on a fault line


G

                                

G

* 

D/F#

*


And for a while you were all mine


Em7

                                  

Em7

*


I've spent a lifetime givin' you my heart


    

G

*       

A

                        
I swear that I'll be yours forever 
             

A7         

 

Dmaj7

 

A

 

Bm

 

A

 

G


'til forever falls apart
                        

Dmaj7

 

A

 

Bm

 

A

 

G




'Til forever falls apart


 
 
[Verse 2]

           

Dmaj7

             

G




So this is it, that's how it ends


                

Dmaj7

                
I guess there's nothing more romantic 
     

G


than dying with your friends
            

Dmaj7

       

G




And I'm not sorry for myself


           

Dmaj7

                         

G




I wouldn't want to spend a minute lovin' anybody else


 
 
[Pre-Chorus]

       

Dmaj7

  

A

   

Bm

 

A

       

G




'Cause you've got me and you know


     

Dmaj7

 

A

   

Bm

  

A

     

G




That I've  got you and I know


 
 
[Chorus]



Dmaj7

                        

Dmaj7

* 

A

*


If the tide takes California


G

                            

G

* 

D/F#

*


I'm so glad I got to hold ya


Em7

                               

Em7

*


And if the sky falls from Heaven above


 

G

*   

A

                        

A7




Oh, I know I had the best time fallin' into love


Dmaj7

                            

Dmaj7

*  

A

*


We've been livin' on a fault line


G

                                

G

* 

D/F#

*


And for a while you were all mine


Em7

                                  

Em7

*


I've spent a lifetime givin' you my heart


    

G

*       

A

                       
I swear that I'll be yours forever 
             

A7        

 

Dmaj7

 

A

 

Bm

 

A

 

G


'til forever falls apart
                        

Dmaj7

 

A

 

Bm

 

A

 

G




'Til forever falls apart


 
 
[Bridge]

                         

Dmaj7

 

A

 

Bm

 

A

 

G




We never had it from the start


                     

Dmaj7

 

A

 

Bm

 

A

 

Gm

 

Em7




'Til death do us part


 
 
[Chorus]



Dmaj7

                        

Dmaj7

* 

A

*


If the tide takes California


G

                            

G

* 

D/F#

*


I'm so glad I got to hold ya


Em7

                               

Em7

*


And if the sky falls from Heaven above


 

G

*   

A

                        

A7




Oh, I know I had the best time fallin' into love


Dmaj7

                            

Dmaj7

*  

A

*


We've been livin' on a fault line


G

                                

G

* 

D/F#

*


And for a while you were all mine


Em7

                                  

Em7

*


I've spent a lifetime givin' you my heart


    

G

*       

A

                    
I swear that I'll be yours forever 
             

A7

         

Dmaj7


'til forever falls apart