Lover Chords by Taylor Swift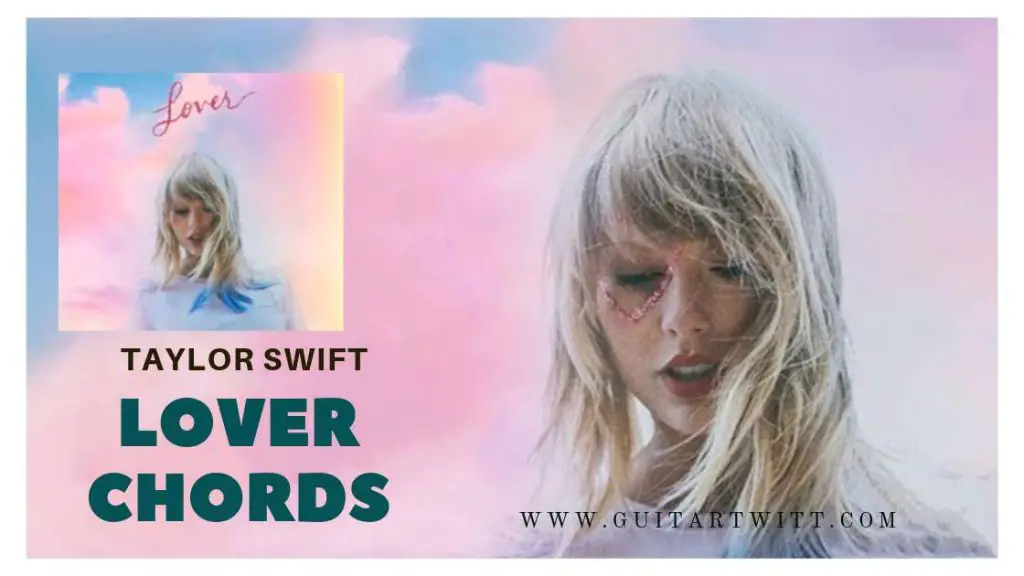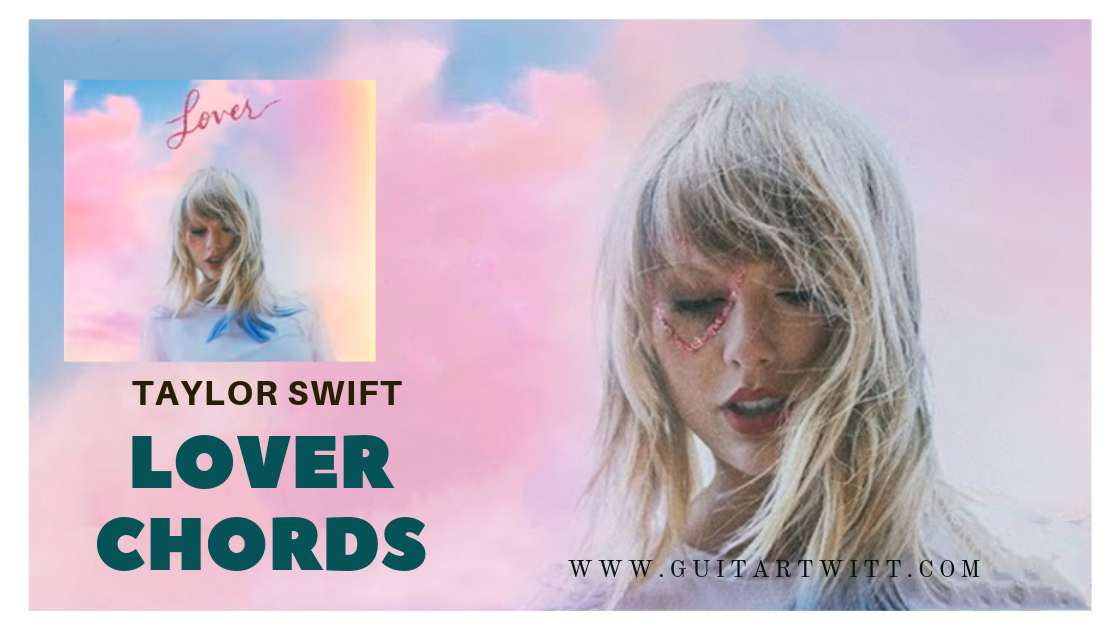 Taylor Swift released her new single lover. So, learn to play "Lover Chords" by Taylor Swift.
Lover Chords Info
Tuning: Standard
Key: G
Chords: G, C, D, Em, Am, F
Suggested Strumming: DD DD DD DD
Lover Chords Structure
G – 320033
D – xx0232
Em – 022000
Am – x02210
F – 133211
Track Info
Song: Lover
Artist: Taylor Swift
Written By: Taylor Swift
Produced by: Jack Antonoff & Taylor Swift
Acoustic Guitar: Jack Antonoff
Album: Lover
Release Date: August 16, 2019
[Intro]
[G] [D] [C] [C]
[G] [ Em] [C]
[Verse 1]
[G] We can leave the Christ[D]mas light up till [C]January
[G] And this is our [D]place, we made the [C]rules
And there's a [G]dazzling haze
A mys[D]terious way about [C]you, dear
[G]Have I known you twenty [D]seconds or twenty [C]years?
[Chorus]
Can I [G]go [D]where you [C]go?
Can we [G]always [D]be this [C]close forever and ever and [G]ah
Take me [D]out and take me [C]home
You're [G]my, my, [Em]my, [D]my,[C] [N.C]lover[G]
[D] [C]
[Verse 2]
[G] We could let our [D]friends crash in the [C]living room
[G]This is our [D]place, we made the [C]call
And I'm [G]highly suspicious that [D]everyone who sees you [C]wants you
I've [G]loved you three summers now, [D]honey,
But I want [C]them all
[Chorus]
Can I [G]go [D]where you [C]go?
Can we [G]always [D]be this [C]close forever and ever and [G]ah
Take me [D]out and take me [C]home
You're [G]my, my, [Em]my, [D]my,[C] [N.C]lover

[Bridge]
[G]Ladies and gentlemen,
[D]Will you please stand?
[Em]With every guitar string s[F]car on my hand
[C]I take this magnetic [G]force of a man to be [Am]my [D]lover
[G]My heart's been borrowed and [D]yours has been blue
[Em]All's well that ends well to [F]end up with you
[C]Swear to be overdra[G]matic and true to [Am]my [G]lover
And you'll save all your [F]dirtiest jokes [C]for me
And at every [Am]table I'll save you a [D]seat, lover
[Chorus]
[G]Lover [D]where you [C]go?
Can [G]we always [D]be this [C]close forever and ever and [G]ah
Take me [G]out and take me [C]home (forever and ever)
You're [G]my, my, [Em]my, my[C]
Oh, you're [G]my, my, [Em]my, my[C]
Darling you're [G]my, my, [Em]my, my[C]
[G]lover