Cool Guitar Chords By Jonas Brothers
Jonas brothers released a new beautiful song "Cool" The song is sung by Joe Jonas & Nick Jonas. Presenting Jonas Brothers Cool Guitar Chords. So lets sing this song with the guitar.
Track Info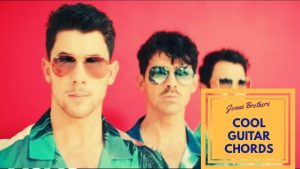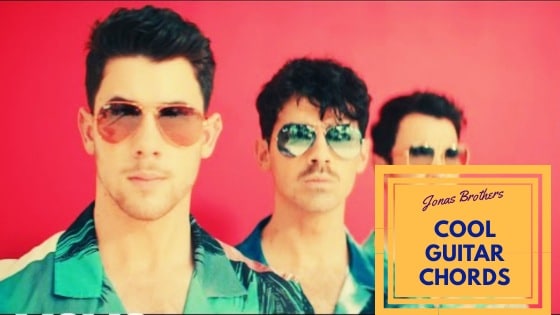 Track: Cool
Vocals: Joe Jonas & Nick Jonas
Album: JB5
Written By Casey Smith, Nick Jonas, Kevin Jonas,
Joe Jonas, Zach Skelton & Ryan Tedder
Label: Republic Records
Release Date: April 5, 2019
Cool Guitar Chords info
To play this song we need only three chords C major, F major, and G major
Key: C
Chords: C, G, F,
Suggested Strumming: D D UUDD
Intro
I'm feeling so [G]cool
From top to the bottom, just [F]cool
In every little thing that I [C]do
Dammit I'm feeling so [G]cool, yeah
Verse
[G]Woke up feeling like a new James Dean
I [F]combed my hair like and old school scene
[C]Feeling high like that late night
summer of last [G]year, yeah
Standing there with the red dress on, yeah
[F]A killer queen like a young Jane Fonda
[C]Is it me or am I just having a good [G]year?
Chorus
Lately, I've been feeling so cool
From top to the bottom, just [F]cool
Every little thing that I [C]do
Dammit I'm feeling so [G]cool cool cool cool
It's like ooh, maybe I should bottle
my [F]moves
Sell it for a dollar or [C]two
Dammit I'm feeling so [G]cool
Verse
Must have done something right
'Cause all these [F]lights are green
Man, they look like palm trees
[C]And every time that song comes on it's a[G]bout me
Oh I feel like Post Malone
When I get home
[F]Sitting there winning like it's Game of Thrones
And [C]now that we've made it
How complicated was [G]last year
Chorus
Lately I've feeling so cool
From top to the bottom, just [F]cool
Every little thing that I [C]do
Dammit I'm feeling so [G]cool cool cool cool
It's like ooh, maybe I should bottle
my [F]moves
Sell it for a dollar or [C]two
'Cause dammit I'm feeling so [G]cool cool cool cool
[F][C] [G]
Bridge
Woke up feeling like a new James Dean
[F]I combed my hair like and old school scene
When [C]I grow up I wanna be just
like [G]me
Chorus
Lately I've feeling so cool
From top to the bottom, just [F]cool
Every little thing that I [C]do
Dammit I'm feeling so [G]cool cool cool cool
It's like ooh, maybe I should bottle
my [F]moves
Sell it for a dollar or [C]two
'Cause dammit I'm feeling so [G]cool