Kyun Rabba Guitar Chords
Love to listen, Armaan Malik's song? definitely this new song you like to play with your guitar.
Introducing Kyun Rabba Guitar Chords.

Kyun Rabba Guitar Song Credit
Kun Rabba is a new song from the Bollywood film Badla Starring Amitabh Bachan and Tapsee Pannu in Lead Role. The song is composed by Amaal Malik, Sung by Armaan Malik and Lyrics are penned by Kumaar,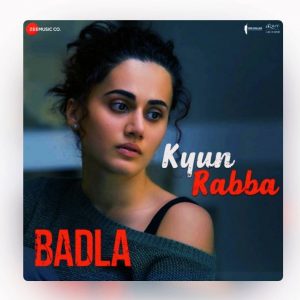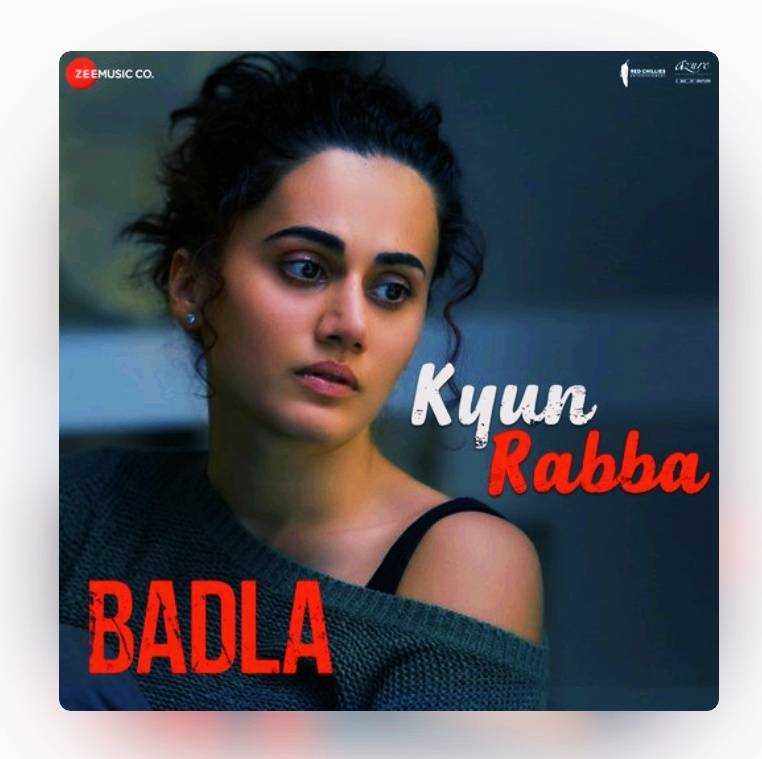 Song: Kyun Rabba
Film: Badla
Singer: Armaan Malik
Lyrics: Kumaar
Cast: Amitabh Bachan Tapsee Pannu
Music Labels: Zee Music Company
Language: Hindi
Year: 2019
Chords Details
The song is in E minor scale. So all the E minor related chords we need to play this song are E minor, C major, A minor, and B minor.
Scale: Em
Chords: Em, C, Bm, Am
Suggested Strumming: D UUD
Intro
[Em7] [C] [Am] [Em]
Verse
[Em]Dil haste haste ro [Bm]pada
[Am]Dard aanshoowo mein hai [Bm]bada

[Em]Dil haste haste ro [Bm]pada
[Am]Dard aanshoowo mein hai [Bm]bada

Tooti [Em]sabse yaari
Main to [Bm]zindagi se hari
Gayi [Am]saanson ko dukha ke
Kahan pe ye ha[Bm]wa
Chorus
Kyun rabba ish [Em]kadar todya vey
Ke ek tuk[C]da na chodeya[D]
Dhadakne ke [Em]liye dhadkano mein
Kuch na [C]bacha [D]

Kyun rabba ish [Em]kadar todya vey
Ke ek tuk[C]da na chodeya[D]
Dhadakne ke [Em]liye dhadkano mein
Kuch na [C]bacha [D]
Verse
[Em]Khud ka wajud kho gaya
[C]Saya bhi paraya ho gaya
[Am]Dekha hai tujh ko kahin pe
[Em]Bole mera aina

[Em]Khud ka wajud kho gaya
[C]Saya bhi paraya ho gaya
[Am]Dekha hai tujh ko kahin pe
[Bm]Bole mera aina

[Em]Khudko na pehchanu
Pata [Bm]n khud ka na jaanu
Jaaun ab [Am]main kaha pe
Dikhena raa[Bm]sta
Chorus
Kyun rabba ish [Em]kadar todya vey
Ke ek tuk[C]da na chodeya[D]
Dhadakne ke [Em]liye dhadkano mein
Kuch na [C]bacha [D]
Kyun rabba ish [Em]kadar todya vey
Ke ek tuk[C]da na chodeya[D]
Dhadakne ke [Em]liye dhadkano mein
Kuch na [C]bacha [D]
Verse

[Em]Dil ka naseeb tha bura
Jo [C]socha tha wo na hua
[Am]Door se jo laga samandar
[Bm]Tha wo manzar ret ka


[Em]Dil ka naseeb tha bura
Jo [C]socha tha wo na hua
[Am]Door se jo laga samandar
[Bm]Tha wo manzar ret ka

Dhoka [Em]de gayi taqdeerein
Jhooti [Bm]nikli lakeerein
Karoon [Am]kispe yakeen samjh mein aye[Bm]na



Chorus
Kyun rabba ish [Em]kadar todya vey
Ke ek tuk[C]da na chodeya[D]
Dhadakne ke [Em]liye dhadkano mein
Kuch na [C]bacha [D]
Kyun rabba ish [Em]kadar todya vey
Ke ek tuk[C]da na chodeya[D]
Dhadakne ke [Em]liye dhadkano mein
Kuch na [C]bacha [D]